Tailoring gardens to suit your budget
| | |
| --- | --- |
| Posted on April 25, 2015 at 5:05 AM | |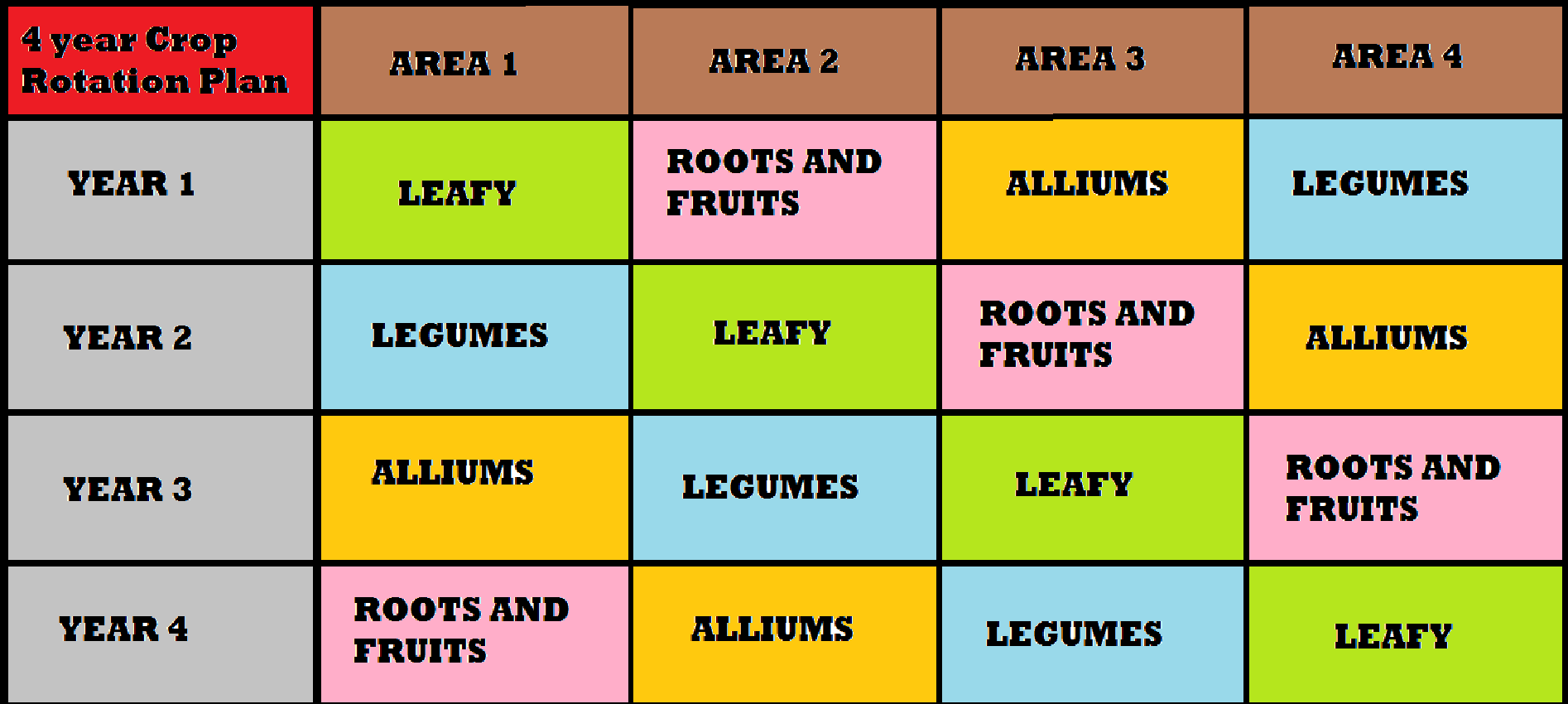 Crop rotation time is upon us (if you haven't done so already) and with this in mind I have drawn up a simply 4 way planner for people to be able to follow.
The 4 way planner works by separating vegetables into 4 groups, separating your vegetable patch into 4 sections (or if you have a big enough yard having 4 separate vegetable patches) and rotation cycles lasting 4 years.
The picture shows the rotation chart for the vegetable groupls and garden beds themselves.
Leafy Vegetables can include: Cauliflowers, Cabbages, Brussels Sprouts, Turnips, Radishes, Silverbeet, Spinach
Legumes include: Beans, Black Eyed Peas
Alliums include: Onions (All types), Shallots, Chives, Leeks, Garlic
Roots and Fruits vegetables include: Capsicums, Tomatoes, Celery, Beetroot, Parsnips, Carrots, Potatoes, Sweet Potatoes, Corn
Hope this makes things easier for people wondering how to rotate their crops and with which plants.
Categories: None
/